Mombasa, Kenya Contact: Franklin Okello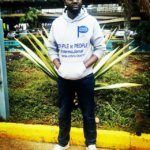 SWIFT CODE: KCBLKENX
BANK NAME:KENYA COMMERCIAL BANK LIMITED
NAME: People to People international -Kenya
ACCOUNT NUMBER: 1284046591
TOWN CENTRE BRANCH MOMBASA.
Cell phone number: +254 72211535.
Mpesa number: +254 722115635
Mombasa, Kenya Chapter

Title

First Name

Last Name

President

Franklin

Okello

Vice President

Doreen

Kemunto

Secretary

John

Juma

Treasurer

Issah

Monga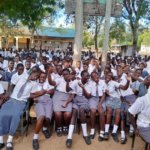 GIRL MENTORSHIP PROGRAM
About:
Mombasa (/

m

ɒ

m

ˈ

b

æ

s

ə

/ mom-BASS-ə; also US: /-

ˈ

b

ɑː

s

ə

/ -⁠BAH-sə) is a coastal city in southeastern Kenya along the Indian Ocean. It was the first capital of British East Africa, before Nairobi was elevated to capital city status in 1907. It now serves as the capital of Mombasa County. The town is known as "the white and blue city" in Kenya.  It is the country's oldest (circa 900 A.D.) and second-largest city[3] after Nairobi, with a population of about 1,208,333 people according to the 2019 census.[1] Its metropolitan region is the second-largest in the country, and has a population of 3,528,940 people.[1]
Beautiful Beaches: Mombasa is known for its stunning beaches with soft white sands and crystal-clear waters of the Indian Ocean. Diani Beach, Nyali Beach, and Bamburi Beach are just a few of the popular beaches in Mombasa where you can relax, soak up the sun, and enjoy water sports such as snorkeling, scuba diving, and boat tours. The picturesque coastline of Mombasa offers breathtaking views and a perfect tropical getaway for beach lovers.

Rich Cultural Heritage: Mombasa has a diverse cultural heritage with influences from African, Arab, Indian, and European cultures. The city is home to historical landmarks such as Fort Jesus, a UNESCO World Heritage Site, which is a 16th-century Portuguese fort with a museum showcasing the city's history. The Old Town of Mombasa is a maze of narrow streets lined with ancient buildings, bustling markets, and local shops selling spices, textiles, and handicrafts. The Swahili culture, which is unique to the East African coast, is also prominent in Mombasa, offering an opportunity to learn about the local customs, traditions, and way of life.

Wildlife and Nature: Mombasa is located close to several wildlife reserves and national parks, providing an opportunity to experience the diverse wildlife of Kenya. The famous Tsavo East and Tsavo West National Parks are just a few hours' drive from Mombasa, where you can go on a safari and spot iconic African animals such as elephants, lions, leopards, buffalo, and giraffes. You can also explore the Shimba Hills National Reserve, which is known for its rich biodiversity and beautiful landscapes, or take a boat trip to the nearby Marine National Parks and enjoy snorkeling or diving to witness the vibrant marine life including corals, turtles, and dolphins.
Overall, Mombasa offers a unique blend of pristine beaches, rich cultural heritage, and abundant wildlife, making it an attractive destination for travelers seeking a diverse and immersive experience.