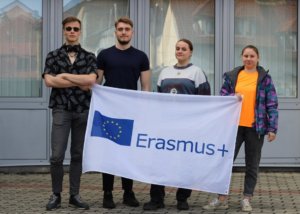 Stara Ljubovna, Slovakia, April 11-17, 2023
Our PTPI Chapter in Tallinn, Estonia, known as Eesti People to People International, recently participated in a transnational meeting as part of the Erasmus+ strategic partnership project, "Incubator for young people".
The meeting took place in Stara Ljubovna, Slovakia, and was attended by Daniel, Feodor, Pelageja, and Melania on behalf of our chapter. The meeting provided an opportunity for our members to connect with other like-minded individuals and explore new ideas to support young people.
We are proud of our chapter's participation in this important initiative and look forward to more such opportunities in the future.
Our chapters embody the core values and ideals that People to People International strives to promote. They represent the best of what we envision for the world when it is at its best.