Feeling like an insider instead of an outsider is the best thing that can happen to an expat living abroad. One way of stepping out of the bubble is by getting involved in your community. Brussels offers many opportunities for experiencing local life, whether it be via citizen action, joining a residents group or volunteering.
With the Belgian capital home to 186 nationalities, involvement in a group or an action often means going beyond national boundaries, which is ideal for widening your social circle. It can also be a form of networking and have significant consequences. More and more people in the international community are finding that they are actually able to influence life in the city.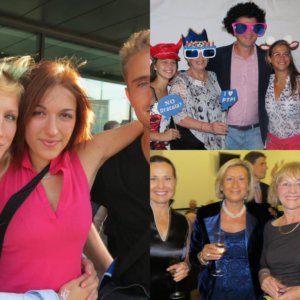 Chalks Richard Corriette is another widely-travelled business and social entrepreneur, who appears to seamlessly interweave his professional and personal commitments, encompassing volunteering, charities and global community building.
Says Corriette: "Complimentary to my role in business, I ensure that I contribute to social initiatives that also address youth alongside other key issues. I am a Group Scout Leader (GSL) with British Scouting Overseas, President of People to People International Belgium, a director at ACE of Brussels school and in the past I was heavily involved with the amazing team at the volunteer programme  Serve the City (pictured, above). I am driven to use my skills and network to benefit communities that will deliver big returns to society because they are successful."
And the motivation for his extra-curricular work? "My parents served in their communities both at church and at the local cricket club – this in turn, influenced me to do everything possible to add value, wherever I can. I was put on this planet to play a leading role in creating a brilliant world that we can all be proud of."
If you don't have the time or inclination to campaign or volunteer, the perfect introduction to interacting with your community is joining a neighbourhood or residents' association. Nearly every municipality and area in and around Brussels communicates via Facebook groups and blogs. From influencing urban projects and saving trees to ensuring neighbourhood safety and organising get-togethers, they are an opportunity to discover what's going on, a chance to meet your neighbours and possibly tempt you into the wider world of citizen action.