Japan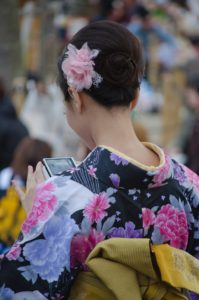 Japan is now one of the top-10 countries to visit, according to travel bloggers.
East of the Korean Peninsula, Japan extends roughly 3800 km from north to south. Hokkaido – along with Honshu, Shikoku and Kyoshu – and about 3000 other smaller islands, forms an arch to the Pacific Ocean.
This is the 6th time I have arranged a trip to Japan. We will travel from 15th May to 1st June, 2019. You will find Japan is a great country to travel around; everything runs on time, is in place and well organized. We will travel as the Japanese do, by train, bus and tram.
Being a traveller in Japan, there is no need to be nervous about new cultural experiences or how to behave in close proximity with the locals as good behaviour is such a big part of their DNA. It is however completely unthinkable to raise your voice in public.
Everything is hygienic in Japan. There are no public garbage bins and yet everything is clean. You take "a bag in a bag", so all waste is brought home.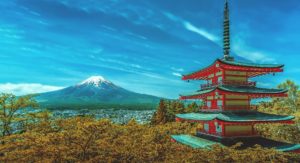 Miyajima
We are going to visit the holy island of Miyajima with its floating temple, and at Ebbe we can walk across the seabed to one of Japan's most famous features, the HolyTorii. The deer, which are almost tame, enjoy being greeted when we walk in the streets, and if you offer them a biscuit, your popularity stakes will increase.
Hiroshima
In Hiroshima we will see the Peace Park as well as the ruins of the industrial hall and museum. The new Hiroshima Orizuru Tower is located right next to "the Dome". From here you can view the entire city while appreciating the very beautiful architecture and it is easy to see that the architect sourced his inspiration from the "Rundetårn", the round Tower in Copenhagen.
Kyoto
While in Japan's ancient capital, Kyoto, a visit to both castles and bamboo forests are a must-see, as are a few of the 1600 temples. On our bike ride we will visit the Gion Destrict = the geisha district, and maybe we shall be lucky enough to see a real geisha pass by. We shall also go on day excursions to experience Nara and Arashiyama.
Hakone
We will also visit one of the national parks, where we will be within photographic distance of Mount Fuji. Here we shall stay at a real Japanese hotel, a Ryokan. Moreover, we shall sleep on the floor on tatami mats and be served some interesting Japanese food.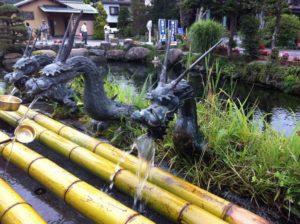 Tokyo
Before returning home we will spend a few days in Tokyo – a mega city with over 23 million inhabitants. It possesses a most interesting fish market, the Mori viewing tower, the world's most congested traffic light, the Shibuya crossing, where approx. Thusands of people cross at the same time from five directions ; and much, much more.
The Japanese are good hosts and they are looking forward to opening their homes to us over a weekend. Here we can experience wearing a real kimono and try our hand at calligraphy, as well as visiting beautiful gardens designed keeping with their traditional philosophy.
Do join us and learn about a very different culture: gain an insight into children's everyday life at school, queue in neat lines, observe public courtesy, eat with chopsticks, drink rice wine, exchange business cards, thake a bath in an onsen, sit on the floor, do not tip and enjoy the full cultural experience. The trip will last about 17 days. Price: € 3210.
Gunild Bogdahn, People to People International Denmark, is planning and arranging this trip in cooperation with a travel agent in Copenhagen which specialises in trips to Japan.
Gunild will be guiding on this trip.
For further information, please email Gunild Bogdahn