Hello, members and friends of PTPI Europe. We are sure that the current global focus surrounding the coronavirus has not escaped your notice. Today, the EEC held an online meeting to review our 2020 European Conference, given what we now know about the spread of the virus.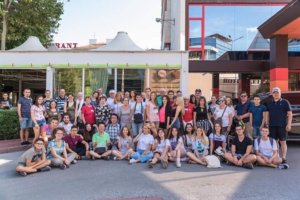 The health and safety of our members is our first concern. With this in mind, the EEC has voted to postpone this years meeting until 2021. We know this will be a disappointment to many of you; we feel exactly the same.
For the people that have already made payments, please let us know if you wish us to refund your money now, or hold onto the funds for next years conference.
We shall now look at innovative ways that we can deploy to make sure that we do meet and interact with each other. Technology certainly has changed these days, and we should be able to take advantage of this.
Until we physically meet again, stay safe, stay awesome.
Yours in Peace and Understanding
Kaloyan – EEC President