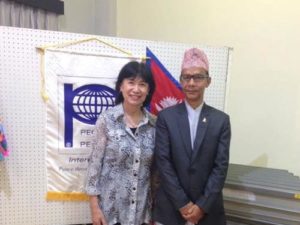 Contact: Ruriko Nakajima
PTPI in Japan has six chapters reporting into a country HQ. In the past, they have welcomed homestay members as part of our international travelers program.
Kikugawa, Japan
Kikugawa (菊川市, Kikugawa-shi) is a city located in the western portion of Shizuoka Prefecture, Japan. As of 28 February 2023, the city had an estimated population of 47,714 in 18,775 households,[1] and a population density of 510 persons per km². The total area of the city is 94.19 square kilometres (36.37 sq mi). The city is known for production of green tea. The city's slogan is "Green for the Next Generation".
Here are three things that are commonly praised about Japan:
Rich Culture: Japan is a country with a fascinating and rich culture, which is reflected in their art, music, and cuisine. Visitors can experience the traditional tea ceremonies, calligraphy, martial arts, and many other cultural activities.
Technological Advancements: Japan is a global leader in technology and innovation, especially in the fields of robotics, electronics, and transportation. Japanese companies have been at the forefront of developing new technologies that have changed the world.
Beautiful Nature: Japan is blessed with beautiful natural landscapes, from snow-capped mountains to beautiful cherry blossoms, which are a sight to behold. There are many stunning national parks, forests, and gardens throughout the country that offer opportunities for hiking, picnics, and other outdoor activities.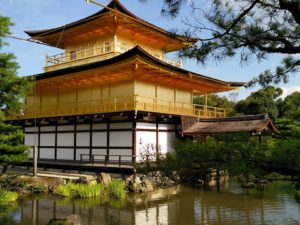 Kinkaku-ji (金閣寺, literally "Temple of the Golden Pavilion"), officially named Rokuon-ji (鹿苑寺, literally "Deer Garden Temple"), is a Zen Buddhist temple in Kyoto, Japan.[2] It is one of the most popular buildings in Kyoto, attracting many visitors annually.[3] It is designated as a National Special Historic Site, a National Special Landscape and is one of 17 locations making up the Historic Monuments of Ancient Kyoto which are World Heritage Sites.[4]