European Conference – 16 to 18 June 2023
Sassari, Sardinia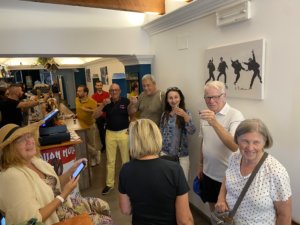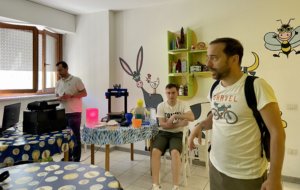 Our gathering this year was small and cozy. The 15 people that did attend the conference had an enjoyable time. Reconnecting with our global family, this year brought together people from Europe and the United States (Belgium, France, Germany, Italy, Norway, Switzerland, USA). We enjoyed our time with two Social projects; Sacerlab, from the Maker Community and Casa Santi Angeli a place where young people in need find solace. A summary of both of these organizations can be found below.
The maker community shared with us the work they do to train young people about the circular economy. They designed and printed an example of what can be achieved with 3D printing. The children from Casa Santi Angeli had us dancing to a show piece from Grease and later their youth choir delivered a breath-taking performance under the guidance of their choir master (who also had some of our members singing that day).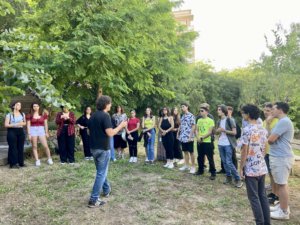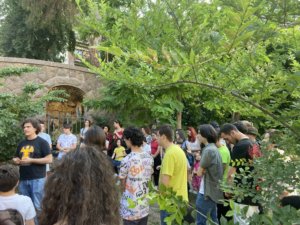 Our local representative, Carlo Sana, also introduced us to his university base in Sassari, where he and the team, champion things agricultural and sustainability. Carlo arranged for some very enjoyable meals, which were also at an amazing price.
We did spend a few hours as a community to talk about matters at the top of people's minds, given recent changes to our organization. Here, you'll find a link to our documentation library where you can take a look at all the materials.
Thank you to everyone that participated in this year's conference especially to Carlo for everything he did to make this happen locally. We look forward to future gatherings of the PTPI family in every region in which we currently operate.
As always, should you have any questions, thoughts or comments please do connect with us.
Sacerlab is a project connected to the city of Sassari in Sardinia. Its main purpose is to c.reate a network that involves various realities of the territory, promoting the creation of urban civic networks that process and manage organic and multidimensional programs of animation, community activation, and social and cultural innovation. The project aims to strengthen the community and promote cross-collaboration among different organizations in the area.
Casa Santi Angeli of Sassari, built in 1919 on a vast area adjacent to Viale Umberto, was built on the initiative of Don Nicolò Sussarello, the first benefactor who wanted to create a small reception area for the most unfortunate children. The vast complex, currently covering almost one hectare, was created thanks to various donations, including that of the teacher Rosina Chessa, in 1963. Over the years, many children have been welcomed, educated, comforted, professionally trained and accompanied up to the age adult. The Work was governed from its foundation, and for some years, by the Ladies of Charity of San Vincenzo de' Paoli.
From 1928 the responsibility was entrusted to the Missionary Congregation of the Daughters of Jesus Crucified (founded by Father Salvatore Vico) of Tempio Pausania. The house remained closed for over ten years. Following the complete demolition of the existing buildings, a modern and functional complex was created, equipped with bedrooms, study and relaxation rooms, an auditorium for conferences, a chapel, the Grotto of Lourdes (work of Monsignor Arcangelo Mazzotti in the Fifty), as well as a vast park.